JOIN OUR WHATSAPP GROUP
JOIN OUR TELEGRAM CHANNEL
A 27-year-old man identified as Elikem Eric has been remanded for two weeks by the Awutu Ofaakor court for extorting Ghc3700 from his ex-girlfriend.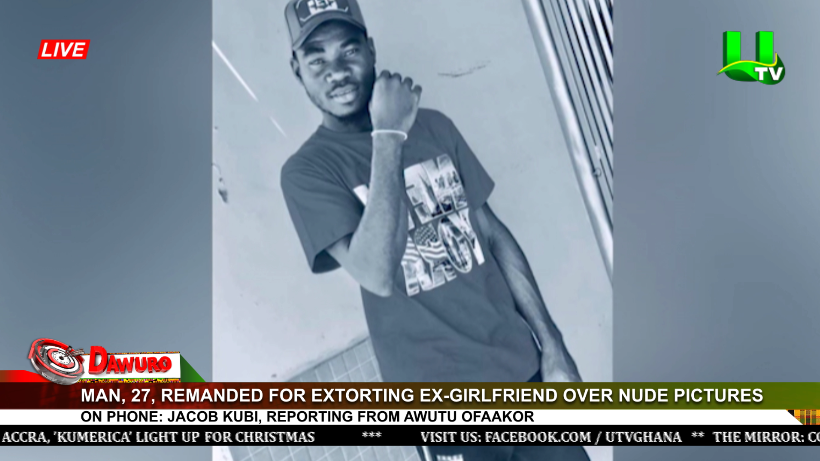 According to the story sighted by Thedistin.com on Utv's Instagram page, Elikem has been dating his ex-girlfriend for a while but the lady asked to opt out of their relationship.
Per the report, the lady based on the fact that she doesn't like the kind of job Elikem does for a living which is frauding innocent people for their money.
Elikem who wasn't happy over the lady's claim to quit dating him took an advantage over her and asked her to give him Gh3700 else he has her nude pictures and will share on social media.
From fear of being exposed by her boyfriend, the lady went and stole the amount Elikem request and sent it to him.
It didn't end there, he tried making a second smart move by asking the lady Ghc500 for data to he will use to browse else he will drop her nvde pictures.
The lady then discussed the issue with her family and they made the police to apprehend him.
Per the report, the 27-year-old man is in police custody and will be retuning to court in two weeks time.
Watch the video below:
View this post on Instagram